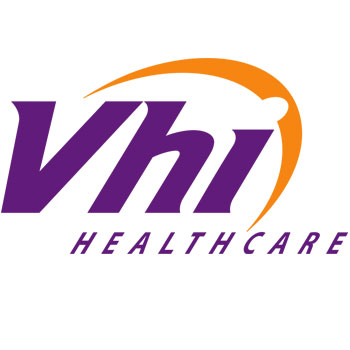 We are a welcoming dental practice in Tralee, Co. Kerry which caters for all members of the family. Our dentists offer a comprehensive dental service to all the family including cosmetic dentistry and mouth guards. Special attention can be given to nervous patients. Mac Domhnaill Dental, Tralee, Co. Kerry accepts PRSI, as well as private patients. Mac Domhnaill Dental is a member of Tralee Chamber Alliance. We are registered VHI dentists in Kerry. We operate both VHI systems – VHI pays dentist or patient pays dentist and gets refund from VHI.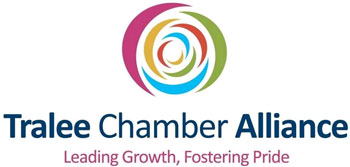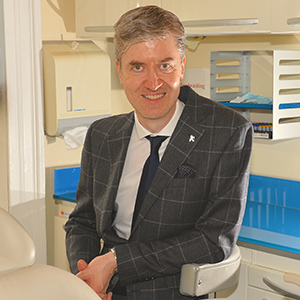 Dr Marcas Mac Domhnaill
BDS (NUI), DIP Cons Sed (DUBL)
Having graduated from University College Cork, Marcas spent eight years working in the public and private dental sector in the UK. On his return to Kerry in 2002, Marcas worked with the HSE Dental Service before acquiring his practice in Tralee in 2004.
He received his post graduate diploma in conscious sedation from University of Dublin (Trinity College) in 2013. He regularly attends conferences and training courses to keep abreast of advances in dentistry.
Marcas is a past president of the Kerry Branch of the Irish Dental Association and is co-founder of the Dental Outreach Project for Chernobyl Children International, in Belarus.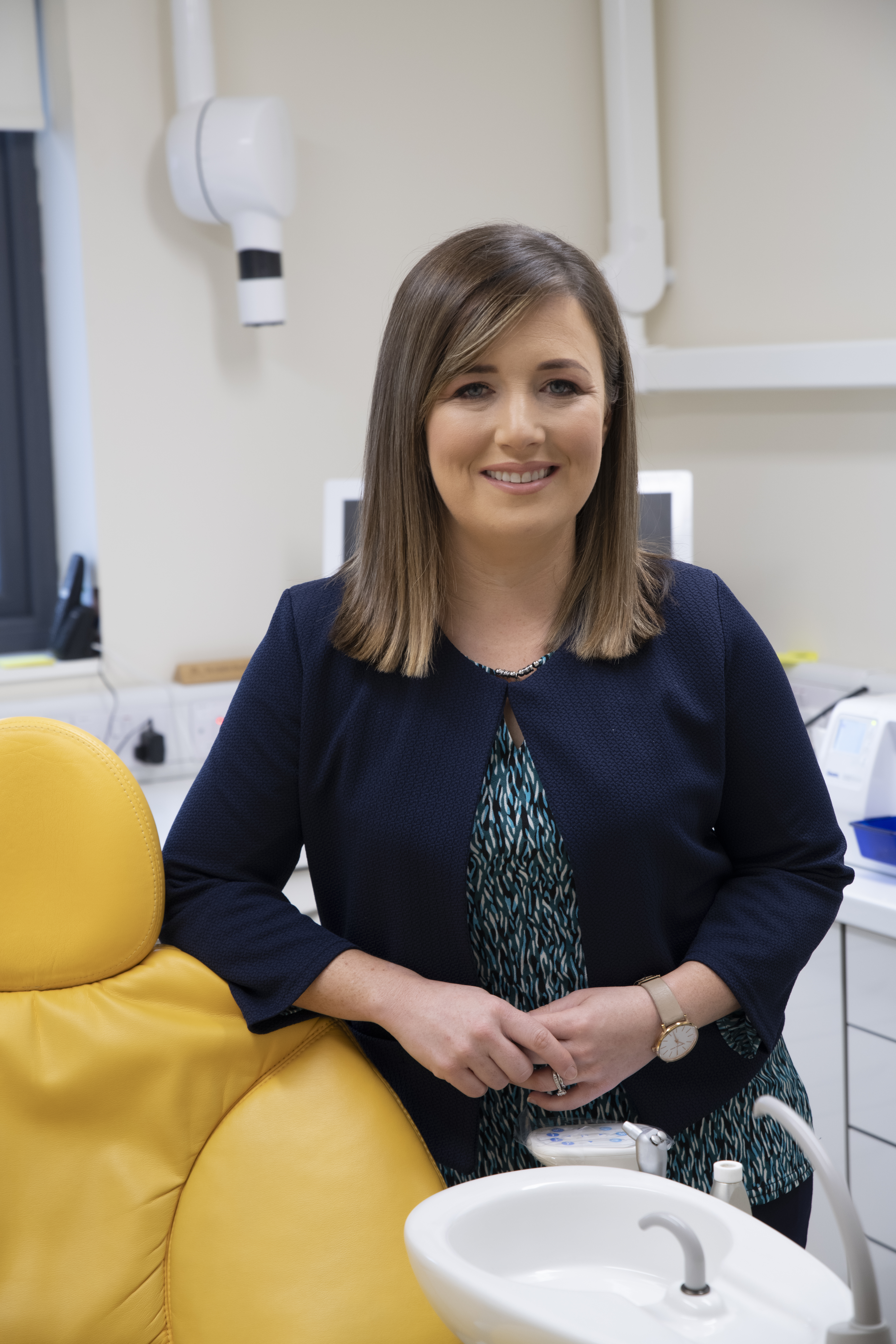 Dr Róisín Boyle
BDS (QUB)

Róisín graduated from Queen's University Belfast in 2007, with Distinctions in Practice of Dentistry and Conservative Dentistry. She joined Mac Domhnaill Dental in June 2019.   Róisín has gained many years experience as a general dentist initially completing Vocational Training in Scotland in 2008, then working in an NHS practice in Belfast, before moving to Perth, Australia in 2009.  Here, she spent six years working in private practice.
She has now moved back to Ireland and is based outside Tralee with her husband and two young children.   She enjoys providing a wide range of dental treatments and is passionate about continually updating and developing her skills through attending courses and conferences.
Róisín puts an emphasis on prevention and maintaining good overall oral health for her patients, delivering gentle and caring treatment at all times. Her friendly nature helps to put anxious and nervous patients at ease.  Róisín is a member of the Irish Dental Association and the Irish Faculty of Primary Dental Care.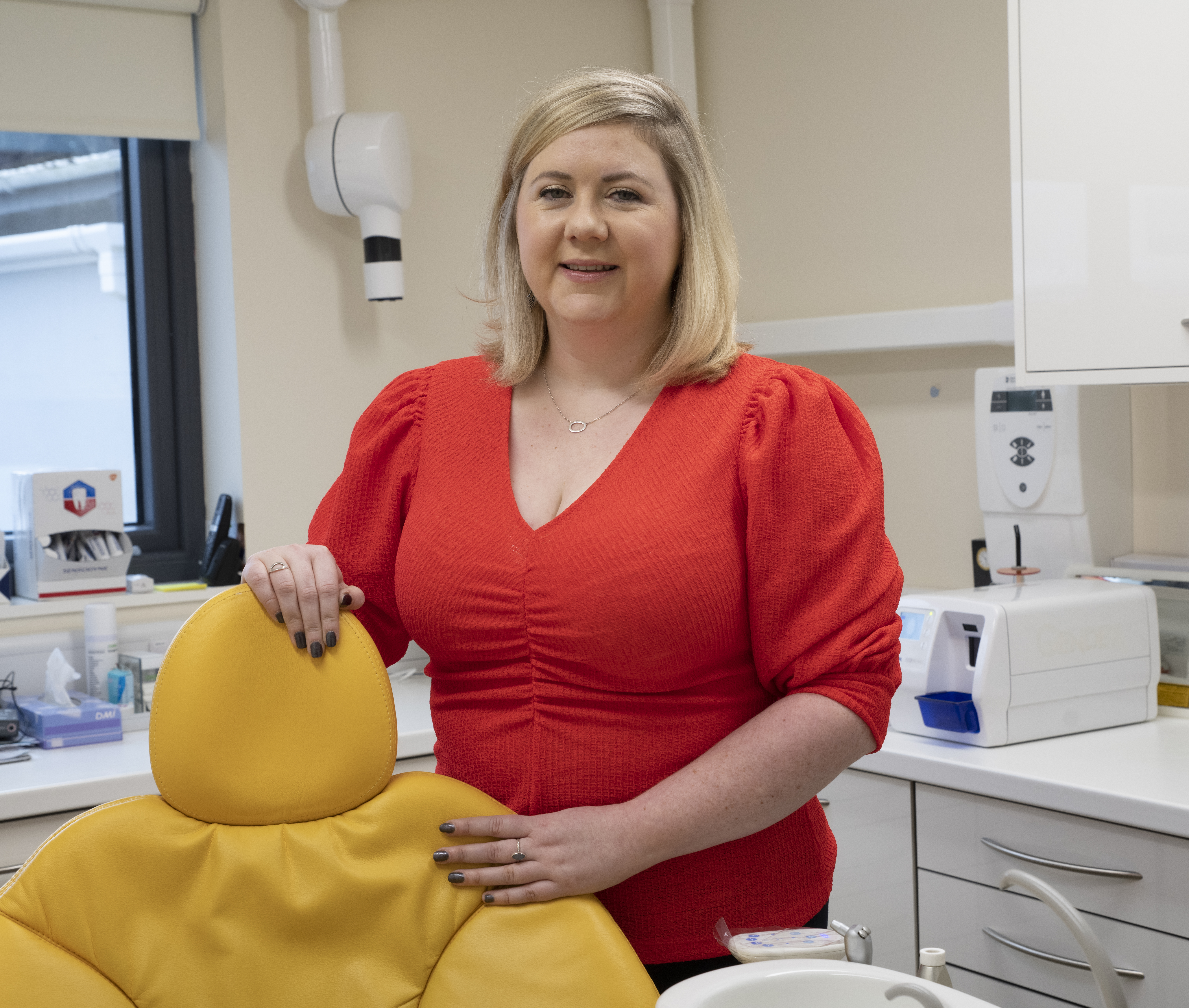 Dr Aoife Ní Chonchubhair
BDS (NUI), BA

Aoife, a native of Tralee, qualified as a dentist from University College Cork in 2005. Having spent three years working in Edinburgh, Aoife returned to Ireland in 2008 and worked in Cork city. In 2009 she came home to Tralee and joined the team at Mac Domhnaill Dental.
Aoife enjoys all aspects of dentistry and has volunteered to travel with the Dental Outreach Program of Chernobyl Children International to Belarus to provide dental treatment there also. Aoife recognises the value of continuing her education and widening her skill set within dentistry and without including carrying out a recent degree in Irish and Spanish in UCC.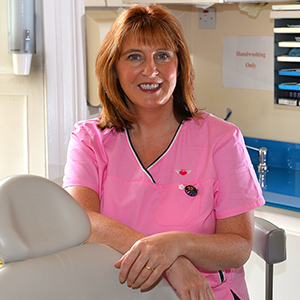 Mary joined our nursing team in 2005. She attained her diploma in dental nursing from UCC. She has a special interest in helping nervous dental patients and has done postgraduate clinical work in the Dublin Dental University Hospital as part of her training in conscious sedation nursing.
She is a co-founder of the Dental Outreach Programme with Adi Roche's Chernobyl Children International, and has worked with it since 1996. She is a multiple award winner. Recent awards have included being a finalist in the Sensitive Dental Team Award 20187,Colgate Caring Dental Team award 2018 and winners of the Charity Impact Awards (Community Hero 2017) and the Volunteer Ireland Awards 2017 (social work and social inclusion).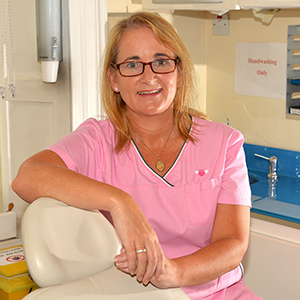 Caroline O'Halloran
Dental Nurse
Caroline joined our practice in 2015 and has many years of dental nursing experience, both here in Ireland and in England. She has a special interest in paediatric dental nursing.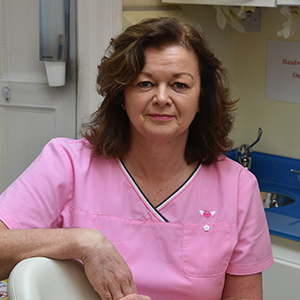 Helen Kelly Fuller
Dental Nurse
Helen joined Mac Domhnaill Dental in 2017. She had many years experience working in Dr Richard Chute's dental practice in Tralee until his retirement. She attained her diploma in dental nursing from UCC.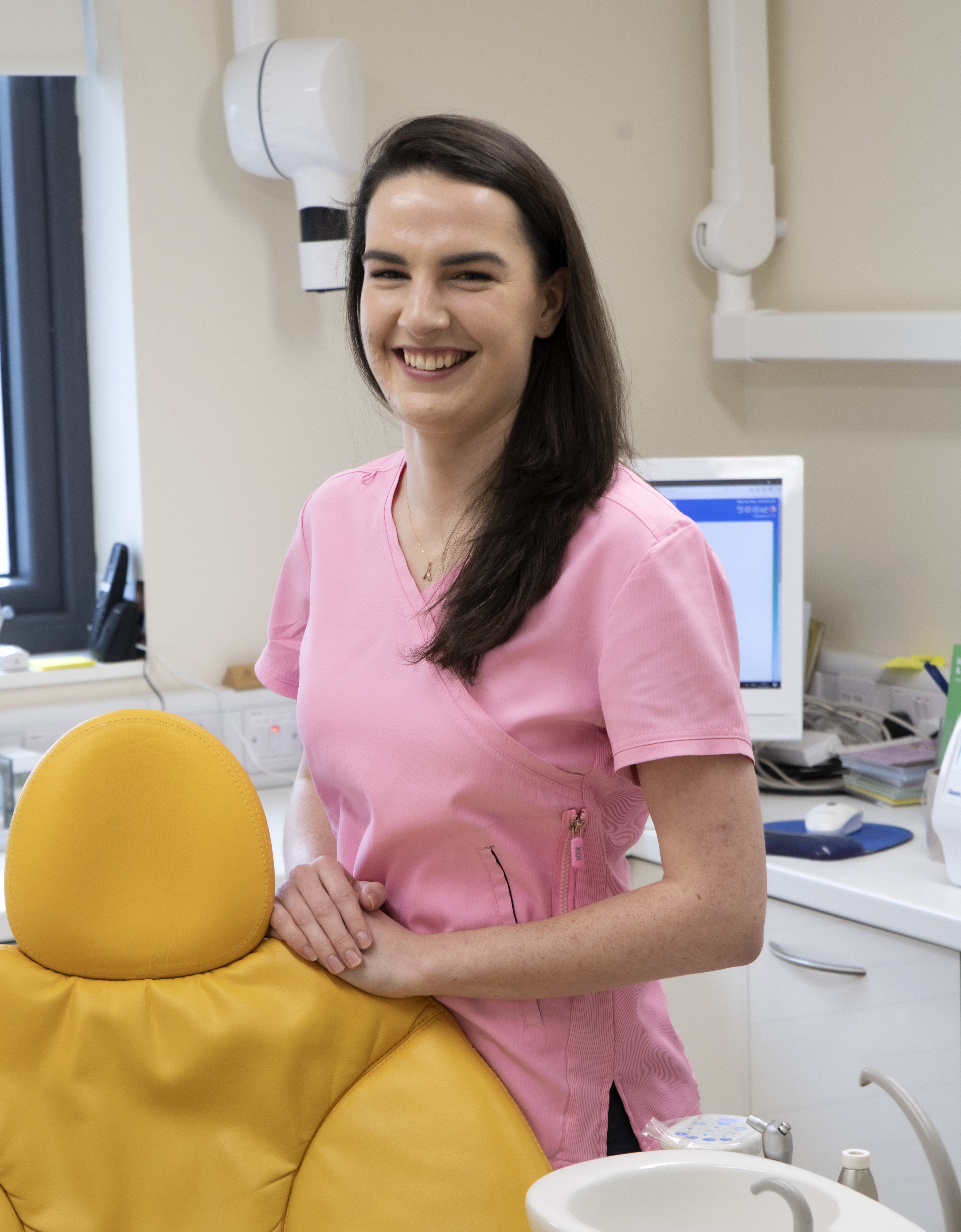 Aoife Cahill
Receptionist
Aoife joined our reception team in 2017. She attained her degree from UCD and has many years experience helping the Chernobyl Children International Dental Programme.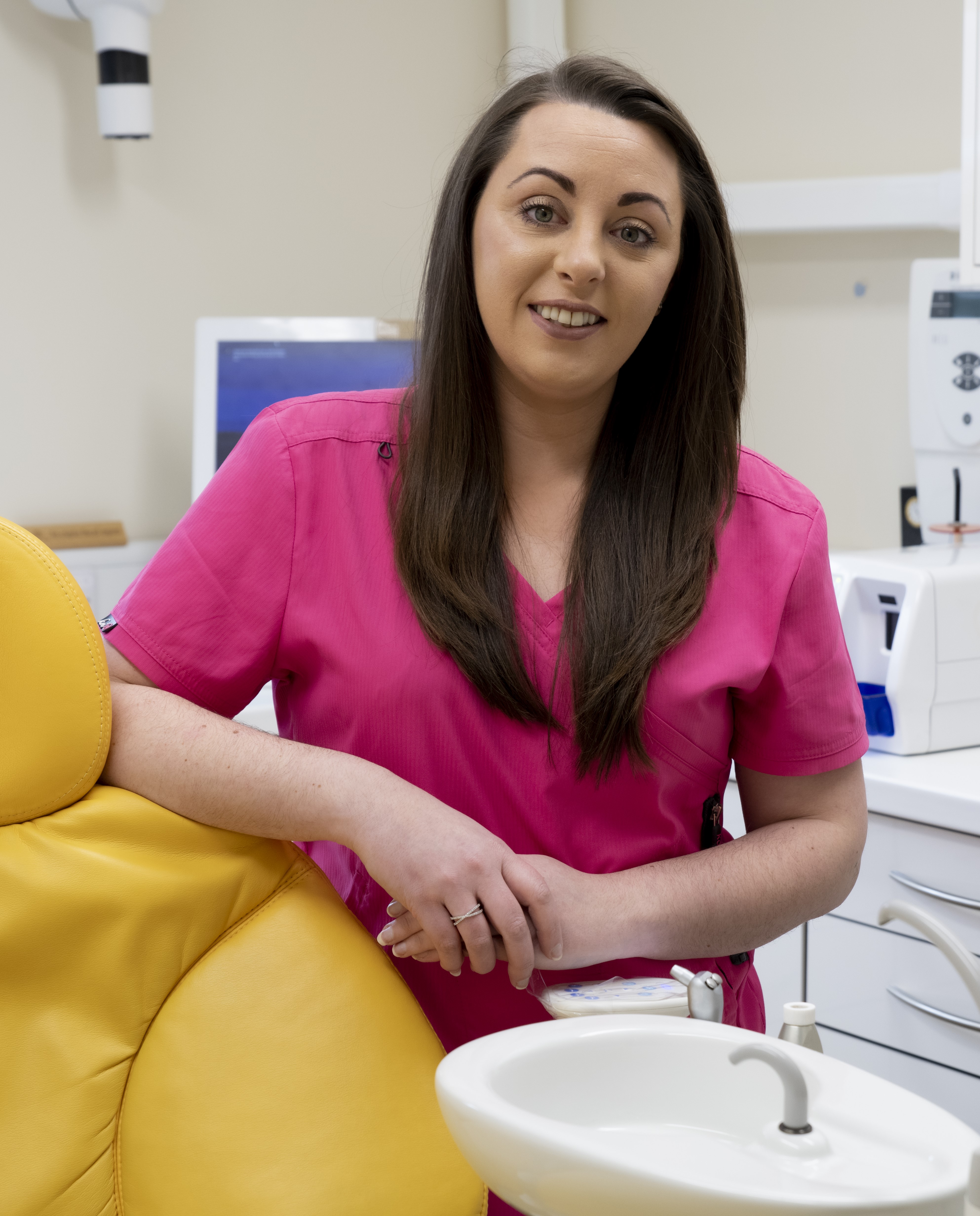 Gillian Lewis
Receptionist/ Dental Nurse
Gillian joined our reception team in 2018. She completed a QQI in Secretarial Studies and has worked in the public domain for many years.  Gillian has attained her diploma in dental nursing from UCC in Cork.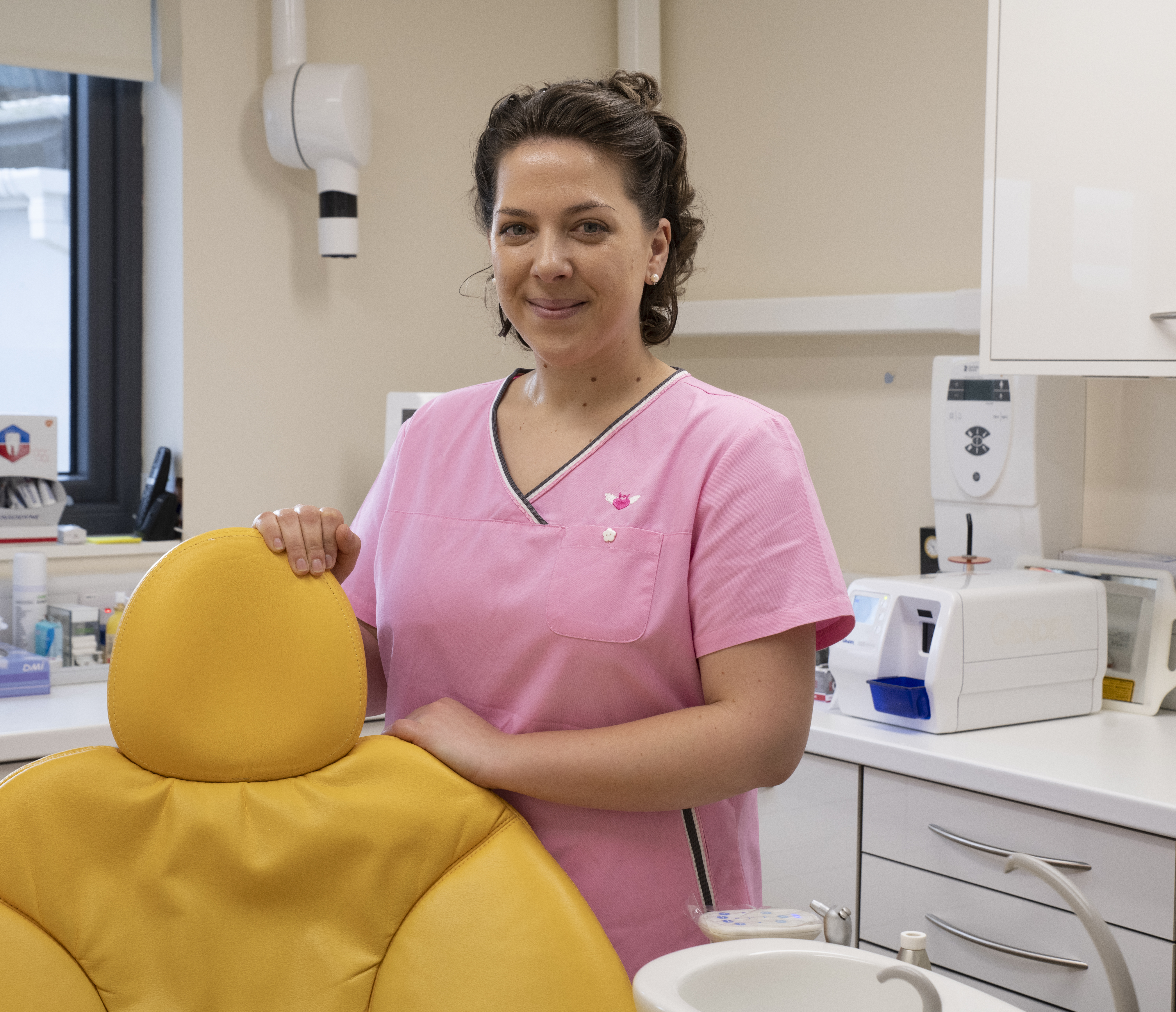 Emily Clarke
Dental Nurse
Emily started working with Mac Domhnaill Dental in 2016. Emily is a dental nurse from Australia and spent years working in private dental practice and orthodontic practice only.