Welcome
Our dentists at Mac Domhnaill Dental, 49 Sráid na Carraige Uachtarach, Tralee, Co. Kerry offer a warm welcome for all members of the family. Our dentists offer a comprehensive dental service to all the family and special attention can be given to nervous patients. We are a family-friendly practice that places a strong emphasis on preventive care.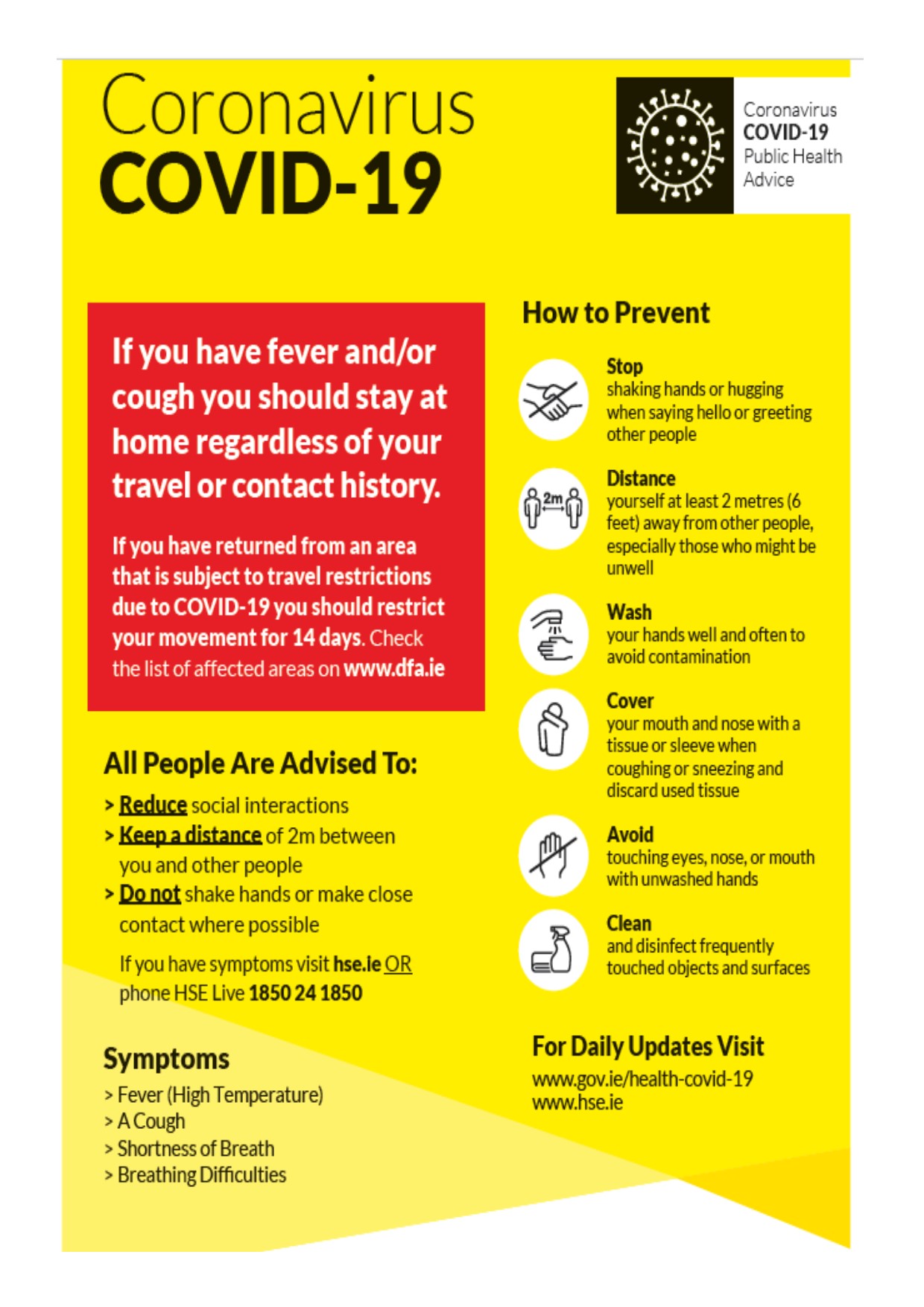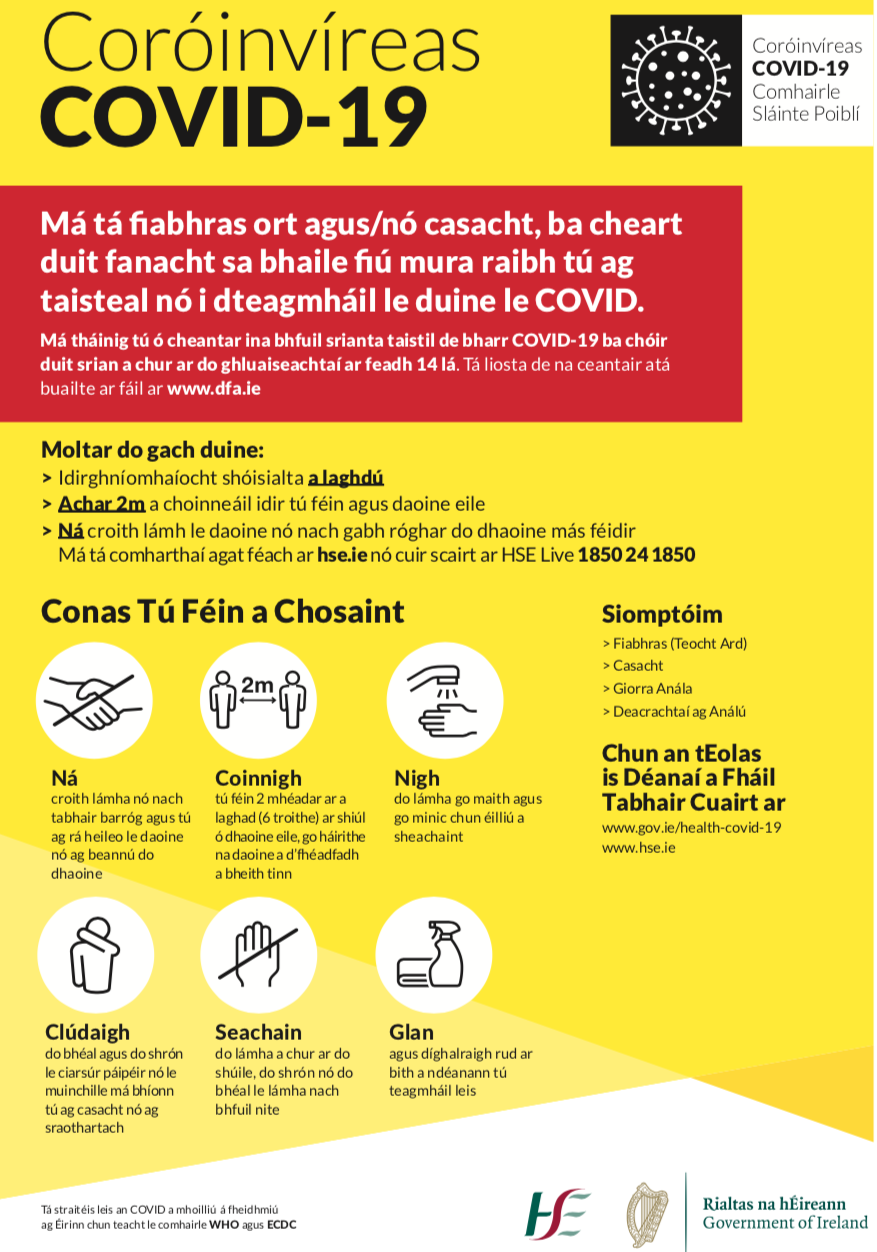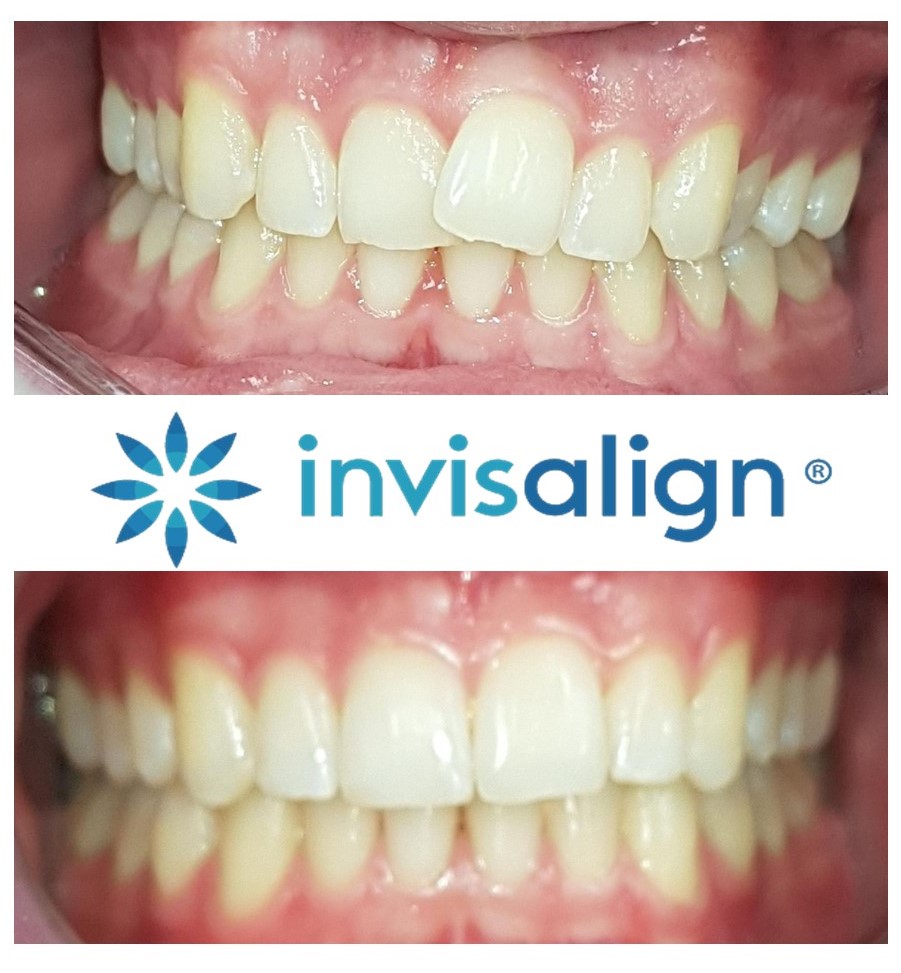 Invisalign

The photo on the left shows a patient who started Invisalign treatment in December 2020 and finished in May 2021.  We are happy to discuss any patients Orthodontic queries.
We provide a complimentary consultation including photos and 3D Scan.
Our patient is very happy with his results, as can be seen in his comment below. We wish him the very best in the future with his new smile.
Wow, unbelievable!
Big thanks to Marcas and the team for making the experience so enjoyable.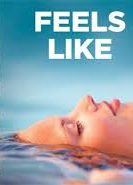 ---
Conscious Sedation makes dental and other procedures more pleasant. It is safe. You will be relaxed, calm, and "removed from" the procedure. You may forget part of the procedure and this will seem to shorten the time it takes.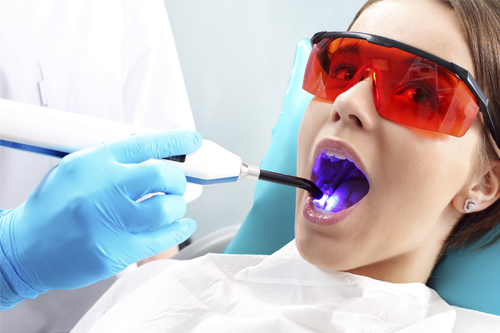 ---
Our cosmetic dentistry services include tooth whitening and Lumineers by Cerinate (ultra strong porcelain veneers), and white fillings.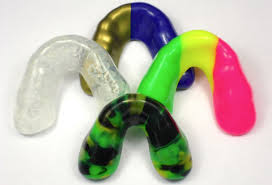 ---
Mac Domhnaill Dental has been the proud provider of mouthguards for the Kerry Senior Football Team in conjunction with the GAA and GPA since 2014.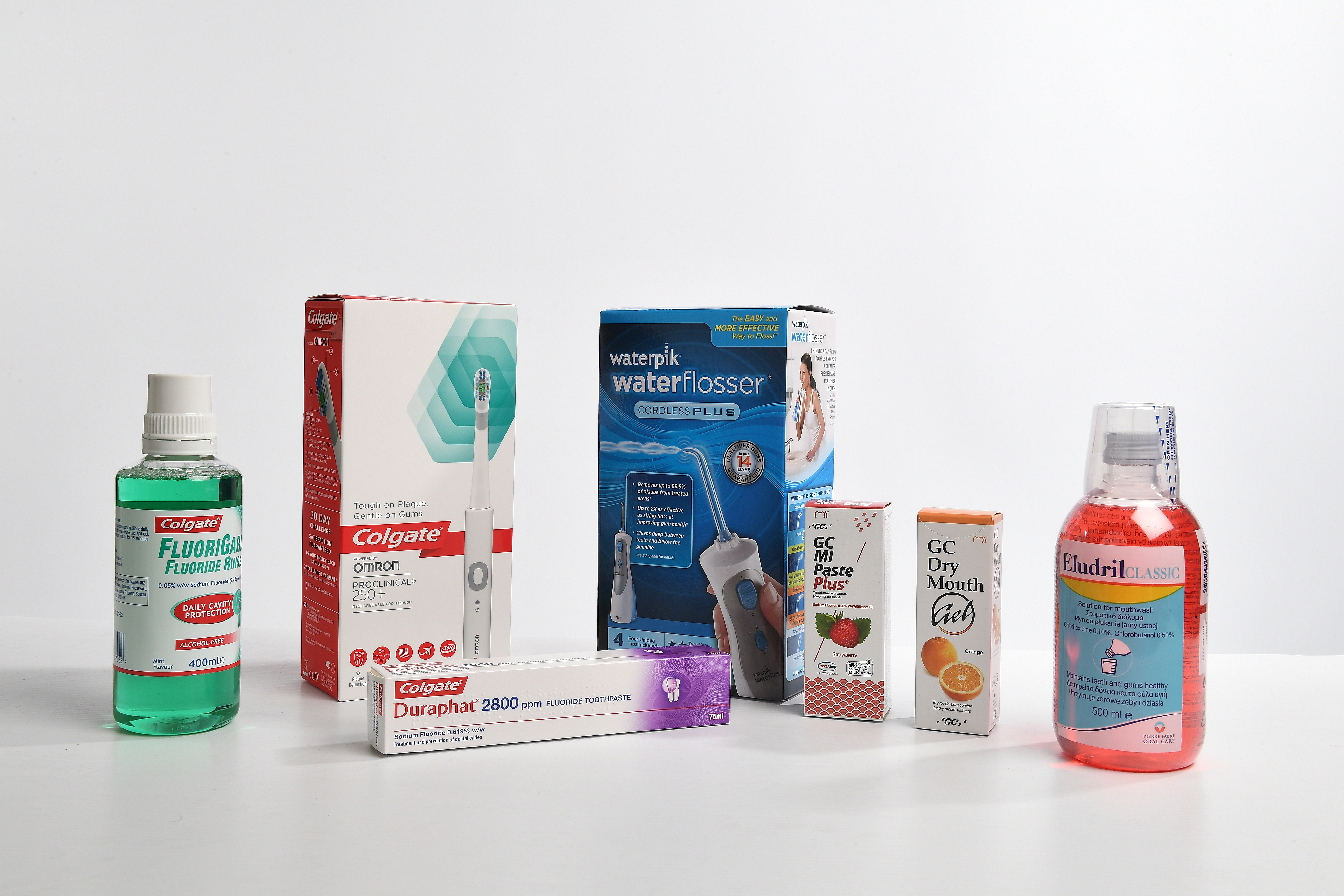 ---
Here at Mac Domhaill Dental we have a wide range of dental products to help keep your teeth and gums healthy.
COME VISIT TRALEE'S AWARD WINNING MULTI LINGUAL DENTAL PRACTICE
Monday – Friday: 
9.30am – 1.00pm
2.00pm – 5.30pm
Saturday:
By appointment only
PRSI Patients are entitled to a Free Dental Examination and a Subsidised Dental Cleaning once a year.
VHI Dental policy holders are entitled to an examination and cleaning twice each year and up to 70% coverage for many dental treatments.
Disabled Parking on site
Nearest Public parking to the practice, is less than a minute away.

Registered VHI dentists in Kerry. We operate both VHI systems –
VHI pays dentist directly
Patient pays dentist and gets refund from VHI.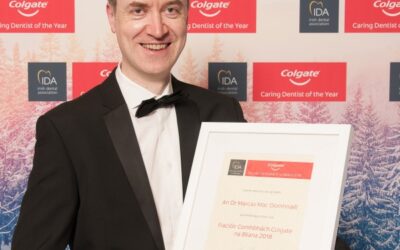 Dr Marcas Mac Domhnaill Pictured at the recent Colgate Caring Dentist of the Year 2018 Award. He was delighted to represent the Mac Domhnaill Dental team which were nominated for Colgate Caring Dental Practice 2018. Dr Marcas Mac Domhnaill was nominated for the...
read more
Mac Domhanill Dental Reviews
"I attended the practice last Tuesday as you had just opened after lockdown. Firstly the call for the appointment and with the nevess  information was so positive, I can't remember the girls name but she asked how we were in lockdown and explained the new procedures to enter and exit the practice clearly and she was absolutely lovely.
I arrived at the practice in the morning and rang the bell outside to wait for it to be ok to come in, a girl met me inside the door with hand gel and mouthwash and was covered up with all the necessary gear for protection against covid-19 but with such a friendly manner that it wasn't one bit intimidating.
I was called into Roisins room within minutes, they had just cleaned it thoroughly (both Roisin and her assistant had all necessary masks etc. too.) I was extremely nervous  as I knew I needed a very awkward extraction and I'm not a good patient at the best of times but because of the lockdown it was even worse. Roisin and her assistant (I am so sorry I don't have her name) reassured me that it was ok if I need to stop or if I wanted to play music I could. Roisin examined me and talked me through the procedure and my options for after and was very honest with me about cost, healing times etc. (Which I greatly appreciated as a single mom) the anaesthetic injections were just a pinch and the extraction itself, although a very awkward cracked tooth in a very awkward position, was done within minutes with not one bit of pain or awkward pulling etc. It is a week on now and I have healed perfectly, no side effects, no bruising.
Thank you for such a positive experience.
Mac Domhanill Dental Reviews
"Amazing dentist who are very caring and great time for there patients, amazing dentist 5 🌟 🌟 🌟 🌟 🌟"
Mac Domhanill Dental Reviews

"I was extremely nervous and kept putting off dentist visits. when I eventually did look for 1, I found Mac Domhnaill dental.. Gillian on the phone instantly put me at ease, she was so helpful and had a very calming voice. if it wasnt for her i dont think i would of been able to go. I could not recommend these guys more if I tried. this is exactly the environment you need especially if you're a nervous patient". xx
5🌟🌟🌟🌟🌟
Mac Domhanill Dental Reviews
"I'm not keen on dentists. I had one in the UK who took three visits to extract a single tooth and ten years later I can still recall the pain. But having spent time in the dentist chair with Dr Marcas Mac Domhnaill and I can reassure you they are especially good with nervous patients. There was no pain, there was no discomfort. Just gentle, professional and attentive care."
Mac Domhanill Dental Reviews
Could not recommend mac domhnaill dental enough! rang for an appointment was seen within an hour. Dr Roisin was amazing very kind and caring made me feel completly at ease! would recommend this dental practice to everyone! thanks for the fantastic service".
Mac Domhanill Dental Reviews
"Great dentists clinic: Very professional, very thorough and they take the time to explain procedures to you clearly while at the same time being very friendly and natural. Highly recommended."
Mac Domhanill Dental Reviews
"Great dentists clinic: Very professional, very thorough and they take the time to explain procedures to you clearly while at the same time being very friendly and natural. Highly recommended."