Welcome
Our dentists at Mac Domhnaill Dental, 11 Denny St, Tralee, Co. Kerry offer a warm welcome for all members of the family. Our dentists offer a comprehensive dental service to all the family and special attention can be given to nervous patients. At Mac Domhnaill Dental we are a family-friendly practice that places a strong emphasis on preventive care.
COME VISIT TRALEE'S AWARD WINNING MULTI LINGUAL DENTAL PRACTICE
Monday – Friday: 
9.30am – 1.00pm
2.00pm – 5.30pm
Saturday:
By appointment only
PRSI Patients are entitled to a Free Dental Examination and a Subsidised Dental Cleaning once a year.
Medical Card Patients are entitled to a Free Dental Examination and a maximum of two fillings in a calendar year.
VHI Dental policy holders are entitled to an examination and cleaning twice each year and up to 70% coverage for many dental treatments.
Parking is available on Denny St, Tralee. The Brandon car park and the underground Tesco car park are within five minutes walk of the practice.

Registered VHI dentists in Kerry. We operate both VHI systems –
VHI pays dentist directly
Patient pays dentist and gets refund from VHI.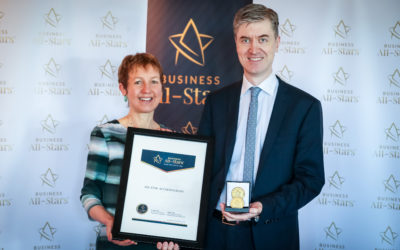 We are thrilled to announce that An Dr Marcas Mac Domhnaill was awarded an All – Star Accreditation in April 2018 for Health Care Professional – Dentistry. The Business All-Star program is an annual competition designed to identify and recognise Irish companies and...
read more